let's dive into what we think are the best Studio Ghibli cosplays that we've come across and found them creatively designed in our online searches. i hope you enjoy them as we did. don't forget to share the article with your friends if you liked it.
Howl from Howl's moving castle made by @_ceruboo_ you can follow her on instagram she's very creative she has alot of equally awesome cosplays.
i mean the picture speaks for itself, the details capture the sense of fantasy that the film exudes very well.
Princess mononoke in real life no doubt about it, this should be in movie. the location of the scene is perfect, the body position of the girl tell that she is ready for battle. this picture is more than just a pretty cosplay it's carry a story only Ghibli fans will understand.
unfortunately i couldn't find a link to the cosplayer profile, but found a link to imgur https://imgur.com/a/f1pNb
Another howl beautiful cosplay, this one though shows a different side of howl the charming one that we all fell for.
this work has been done by Gesha Petrovich
Ashitaka from Princess Mononoke done by REKES.
Kiki's Delivery Service cosplay, this cosplay is on point the shot has been taken in the exact time, it seems like shes's flying or maybe she does we just don't believe it.
Sen and Haku from Studio Ghibli's Spirited Away by
this scene is so nostalgic that I want to cry, because spirited away was my first ghibli movie he was the start of a new magical world, that has been waiting for me to discover.
Sophie Hatter by jin.behindinfinity.This is one of my favorite moments in the film's story. and this cosplayer has recreated it beautifully!
cosplay made by GianMarquanother sophie cosplay 😀 but this one is with sophie with gray hair. The cosplay is on point the dress, hair, the positing they all fit perfectly .
this unkown cosplayer took sen into a whole new level, with this cosplay, the street from behind gives the feeling like she's really in the spirit world.
the facial expression, the nicely done hair, and the outfit are all done ith great care to create this eye catshing cosplay.
beautifully Totoro's cospay has been done by this awesome cosplayer, DBCosplay.
This adorable cosplay was done by Chirimen Jakota and Tamawo , they created a live version of the adorable sisters Satsuki and Mei .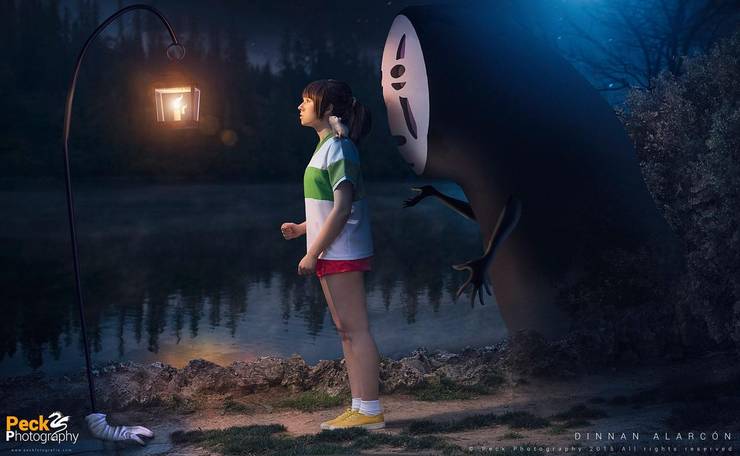 the cosplayer talented Dinnan, brings chihiro to life in this well executed cosplay.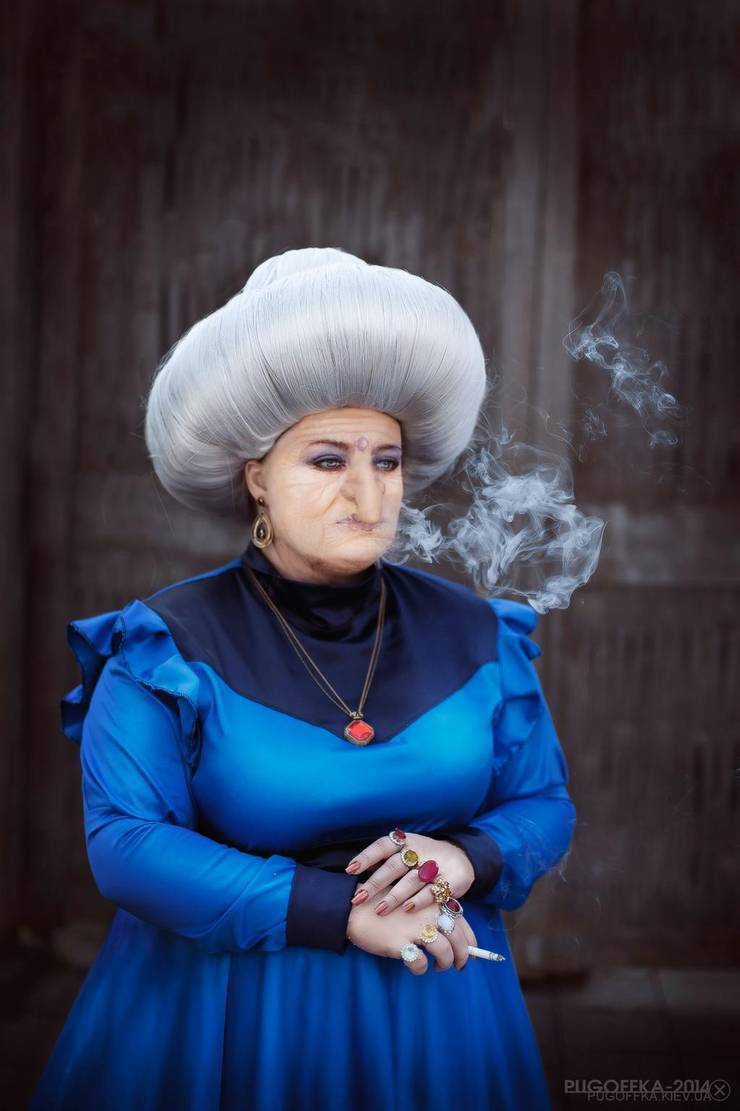 And lastly this incredible and stunning cosplay done by Matsu-Sotome.