I will try to list all the best quotes that i have found interesting and impacted my life and i hope you will love my choice 😀 .
Spirited Away.
"Once you do something, you never forget. Even if you can't remember." – Zeniba.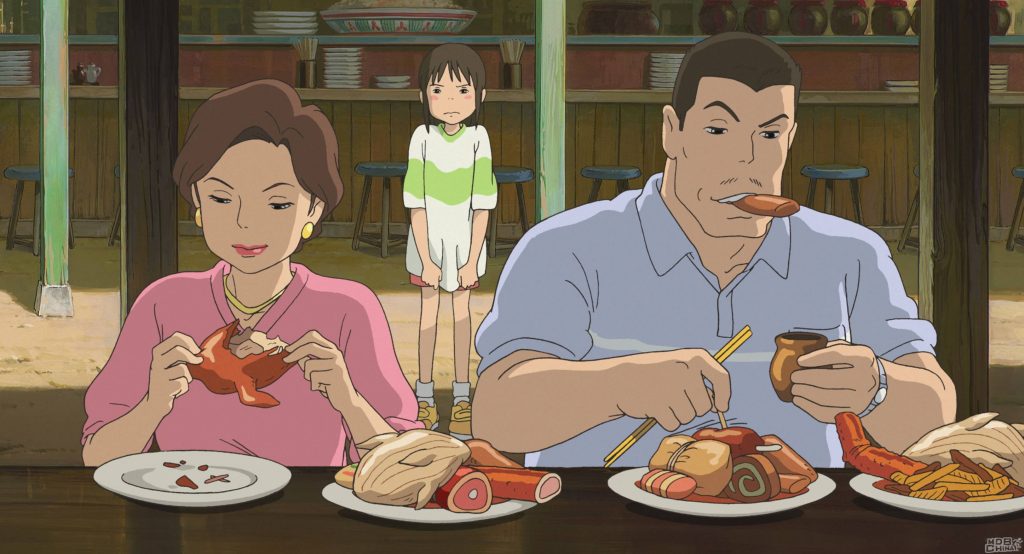 Chihiro: Guys, don't take that food! We're gonna get in trouble!
Chihiro's Father: Don't worry, you've got Daddy with you. He's got credit cards and cash!
i found this scene very funny, because chihiro is taking the parent role yet her parent are like teens saw food, they jumped right on it, and they got hat they deserved :D.
"Welcome The Rich Man, He's Hard For You To Miss; His Butt Keeps Getting Bigger, So There's Plenty There To Kiss!"
"I finally get a bouquet and it's a goodbye present. That's depressing."
-Chihiro
"Something you wouldn't recognize. It's called love."
– Kamaji
this will be it, the list is short but hope you liked it, i made it short because selfishly i just listed what i think is good, but don't forget to comment your favorite i really want hat you think.
Princess Mononoke.
"Cut off a wolf's head and it still has the power to bite." – Lady Eboshi
"Life is suffering. It is hard. The world is cursed. But still you find reasons to keep living." – Lady Eboshi
"The trees cry out as they die, but you cannot hear them. I lie here. I listen to the pain of the forest and feel the ache of the bullet in my chest and dream of the day when I will finally crunch that gun woman's head in my jaws… She is my daughter. One of the wolf tribe. When the forest dies, so does she. I caught her human parents defiling my forest. They threw their baby at my feet as they ran away. Instead of eating her, I raised her as my own. Now my poor, ugly, beautiful daughter is neither human nor wolf." – Moro
"Ashitaka… can you save the girl you love?" – Moro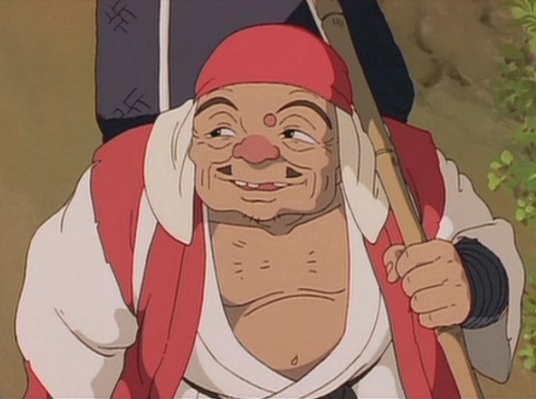 "These days, there are angry ghosts all around us. Dead from wars, sickness, starvation, and nobody cares. So – you say you're under a curse. So what, so's the whole damn world." – Jigo
"Well, I give up. Can't win against fools." – Jigo
"You see everyone wants everything, that's the way the world is. But I just might actually get it." – Jigo
"Well, I give up. Can't win against fools." – Jigo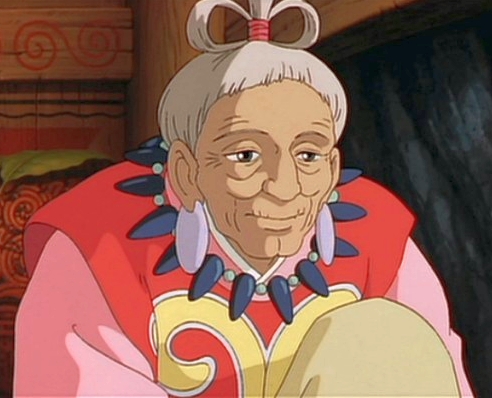 My neighbor Totoro.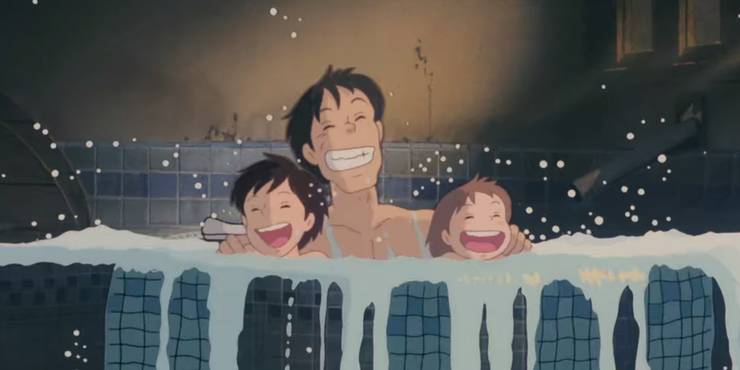 Howl's Moving Castle.
"Well, the nice thing about being old is you've got nothing much to lose." – Sophie Hatter
"A heart's a heavy burden." – Sophie Hatter
"They say that the best blaze burns brightest, when circumstances are at their worst." – Sophie Hatter
"Knowing you'd be there gave me the courage to show up. That woman terrifies me. I can't face her on my own. You saved me, Sophie. I was in big trouble back there." – Howl
"Here's another curse for you – may all your bacon burn." – Calcifer
Kiki's delivery service.
"It's not really important what color your dress is. What matters is the heart inside." – Kokiri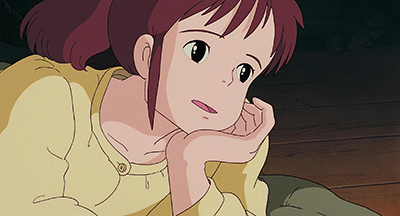 "We each need to find our own inspiration, Kiki. Sometimes it's not easy." – Ursula